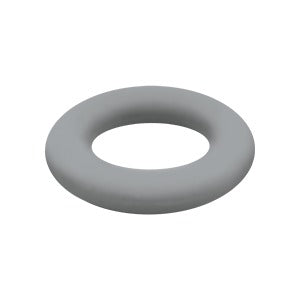 Deltana UFB4505RUB Rubber Replacement for Floor Bumpers
PRODUCT DESCRIPTION
Deltana UFB4505RUB Rubber Replacement for Floor Bumpers
About this product:
Deltana's UFB4505RUB Rubber Replacement is available in two colors and is compatible with Deltana floor bumpers. The Deltana floor bumpers that use this rubber ring are UFB4505, UFB5000, UFBP4505, UFBP5000, UFBD4505, and UFBD5000.

Deltana items are ready to ship in 7-10 business days. Please note that the estimated delivery times do not include the product handling times. If you are ordering products that have different handling times, the order will ship complete based on the longest handling time. If you want your products to ship separately, please contact us.
 Product Features:
PRODUCT SPECS
Deltana UFB4505RUB Rubber Replacement for Floor Bumpers
About this product:
 Product Specs:
Outer diameter: 1-3/8"
Inner diameter: 3/4"
Thickness: 3/8"
ORDER HELP
Ordering the correct hardware is occasionally a confusing process. We are ready to assist with any questions you may have. Please feel free to contact us for assistance. Customer Service is available by phone Monday - Friday, 9am - 5pm EST. See the "Support" tab above for more information.
---
You May Also Like